About Blue Bamboo
Blue Bamboo is the latest chapter in a family saga that began many years ago on the Northside of Jacksonville. There, Chef Dennis Chan's family operated a restaurant on Main Street called Little Dragon.
Growing up in the family business − and seeing guests delight in delicious food and warm hospitality − sparked a lifelong love of cooking for Chef Dennis. And the Chans' legacy grew over time as they brought a traditional Chinese twist to Jacksonville's culinary scene through a total of 13 family restaurants.
Today, Chef Dennis and his team serve Cantonese comfort food in a polished and welcoming atmosphere that brings together the best of old and new. Some recipes haven't changed since their creation years ago, and others are modern interpretations of the foods we like best.
Regardless of origin, each dish at Blue Bamboo is prepared with love and served in the hope of providing you with an experience you'll want to repeat. We hope that you will enjoy your meal and thank you for being a part of our story!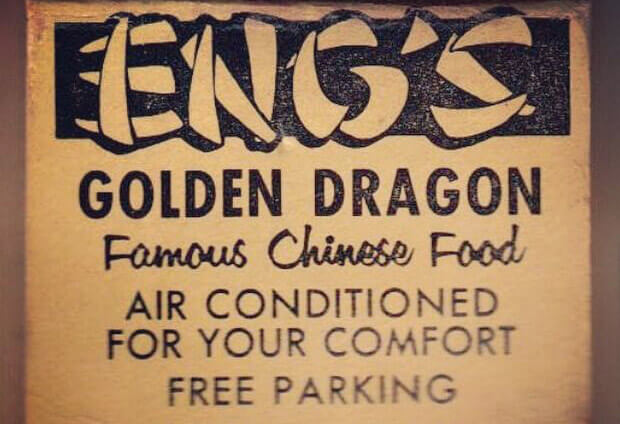 Did you know?

Rice is considered the energy of life and is an essential part of any meal in Asia.
Blue Bamboo Restaurant | 2017 Golden Spoon Award Hall of Fame (15-sec Teaser 4K) from Stewart Plemmons on Vimeo.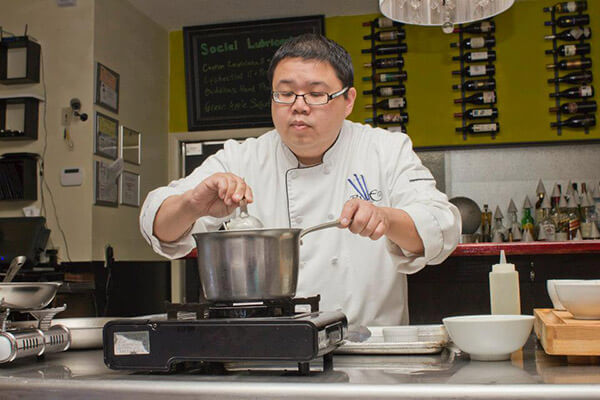 About Chef Dennis
Dennis Chan has been cooking since he was old enough to stand on a stepstool and watch his grandfather prepare meals in the family's restaurant on the Southside of Jacksonville.
Seeing his grandfather add a unique twist by marrying modern American flavors with traditional Chinese ingredients fascinated young Dennis. And his food-centric upbringing sparked a passion for cooking that led him to the University of Florida and then the Culinary Institute of America.  Following international travel, working in guest relations at the WALT DISNEY WORLD RESORT, Managing restaurants,  and an internship at Chef Ming Tsai's Blue Ginger in Boston, he returned to his hometown and embarked on a successful career as a chef and restaurateur. He launched Blue Bamboo in 2005 and has been delighting a devoted clientele ever since.
Chef Dennis, also the bestselling author of Hip Asian Comfort Food, and Let's Eat,  is the 2018 winner of General Mills' Neighborhood to Nation Recipe Contest and a frequent volunteer for community events such as Caring Chefs, which raises money annually to benefit Children's Home Society. He and his wife Elizabeth are the proud parents of two boys.
Take a virtual tour of our restaurant